7 Nights Aqua Mekong Cruise
on Aqua Mekong
Joining us for the full 7-night Mekong Expedition Cruise allows us to share with you all the mysteries and wonders we have discovered between the Mekong and Tonle Sap Lake and among the diverse cultures thriving in our midst. Passengers who travel with us from Siem Reap (REP) to (Ho Chi Minh (SGN) experience the full history of Mekong life. We highly recommend this ultimate journey where you can enjoy the best of both worlds.
Sail across time through pastoral Cambodia to modern
...

Aqua Expeditions was launched in 2007 by founder and CEO, Francesco Galli Zugaro, to fulfill his dream of bringing unparalleled travel experiences, in the utmost comfort, to modern-day adventurers cruising the world's greatest rivers.
Beginning with the Peruvian section of the Amazon River, one of the world's last great unexplored regions, Galli Zugaro commissioned the custom design of the Aqua Amazon, the first cruiseship to set sail on this stretch of the Amazon.
Increase
...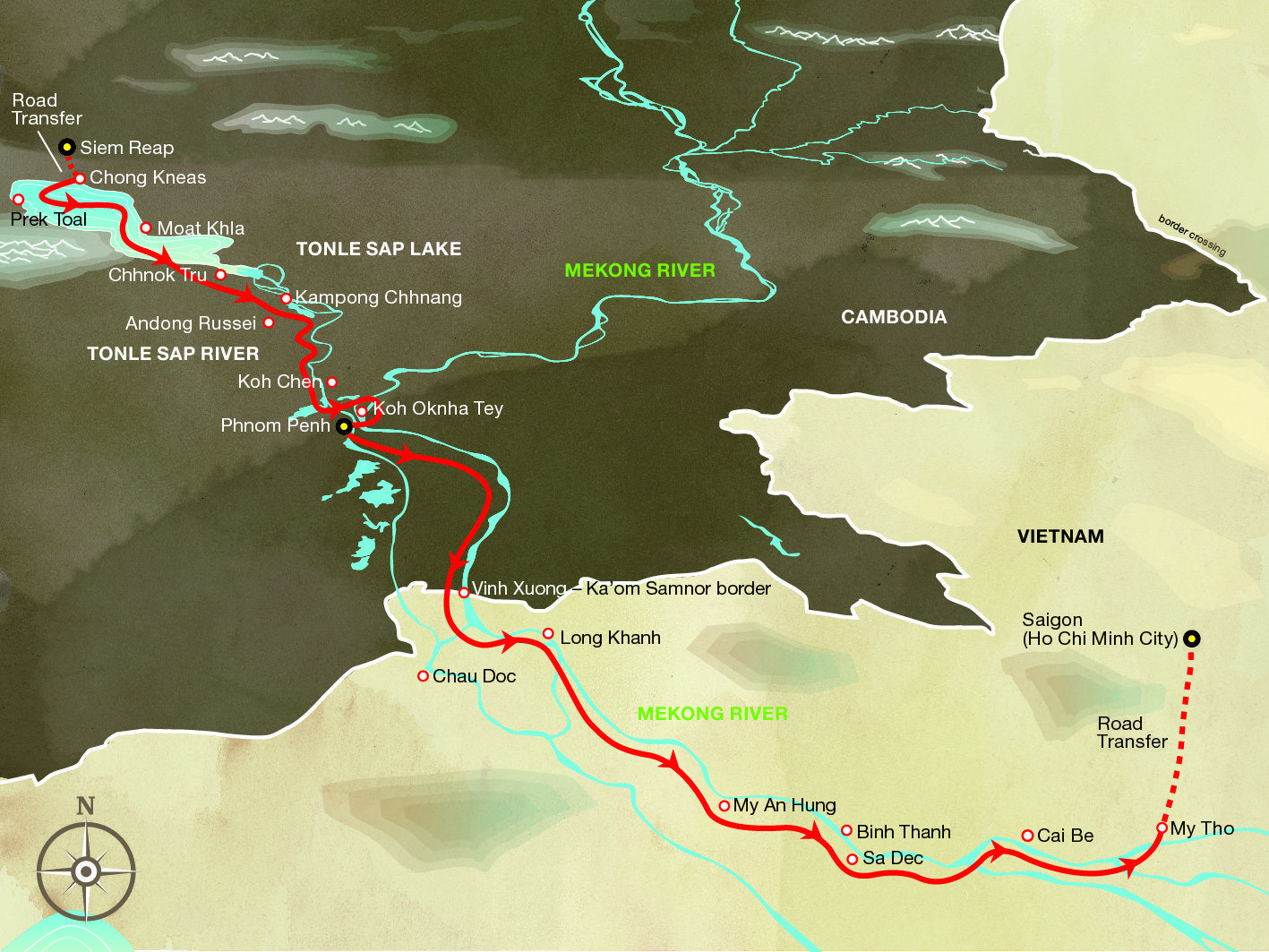 Day
Destination
1
Siem Reap (REP)
2
Prek Toal and Moat Khla
3
Chhnok Tru and Kampong Chhnang
4
Koh Chen and Koh Okhna Tey
5
Phnom Penh (PHN)
6
Border Crossing, Chau Doc and My An Hung
7
Binh Thanh and Cai Be