Isle of Skye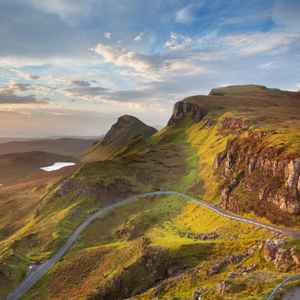 Isle of Skye
Explore the Isle of Skye with its rich heritage and stunning landscapes. A land of extreme contrasts and beauty reaching out to the sea, where the keeps of Clans, enchanting villages, the impressive Cullin Ridge and the many lochs and bays make for one of the most memorable vacations in Britain. Discover this timeless land of legend from the comfort of a minicoach on an escorted small group tour on your next vacation to Britain.
Includes:
...
About Avanti Destinations

The passion to serve and inspire savvy travelers with innovative and personalized vacations has been the driving force for 31 years at Avanti Destinations. We have the passion for independent travel and want to share it with you! We provide you with authentic travel experiences backed by our expert knowledge. You go where you want. When you want. With the flexibility to savor special moments along the way. Your vacation is uniquely yours. That's Avanti!
Our record of success at Avanti
...